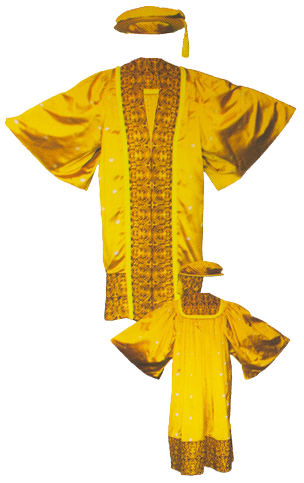 The Pro-Chancellor's Gown is in yellow, the colour associated with royalty. The front part of the gown is embroidered with golden yellow floral motifs four-inches wide at the bottom of the gown.
The background fabric of the gown features UniMAP logos set in silver which are in equidistance with one another. The lapels and lining of the gownare made using yellow velvet and crepe silk.
The embroidery is set against black background. The Pro-Chancellor's beefeater bonnetis made from the same fabric of the gown, embellished with gold tassel.