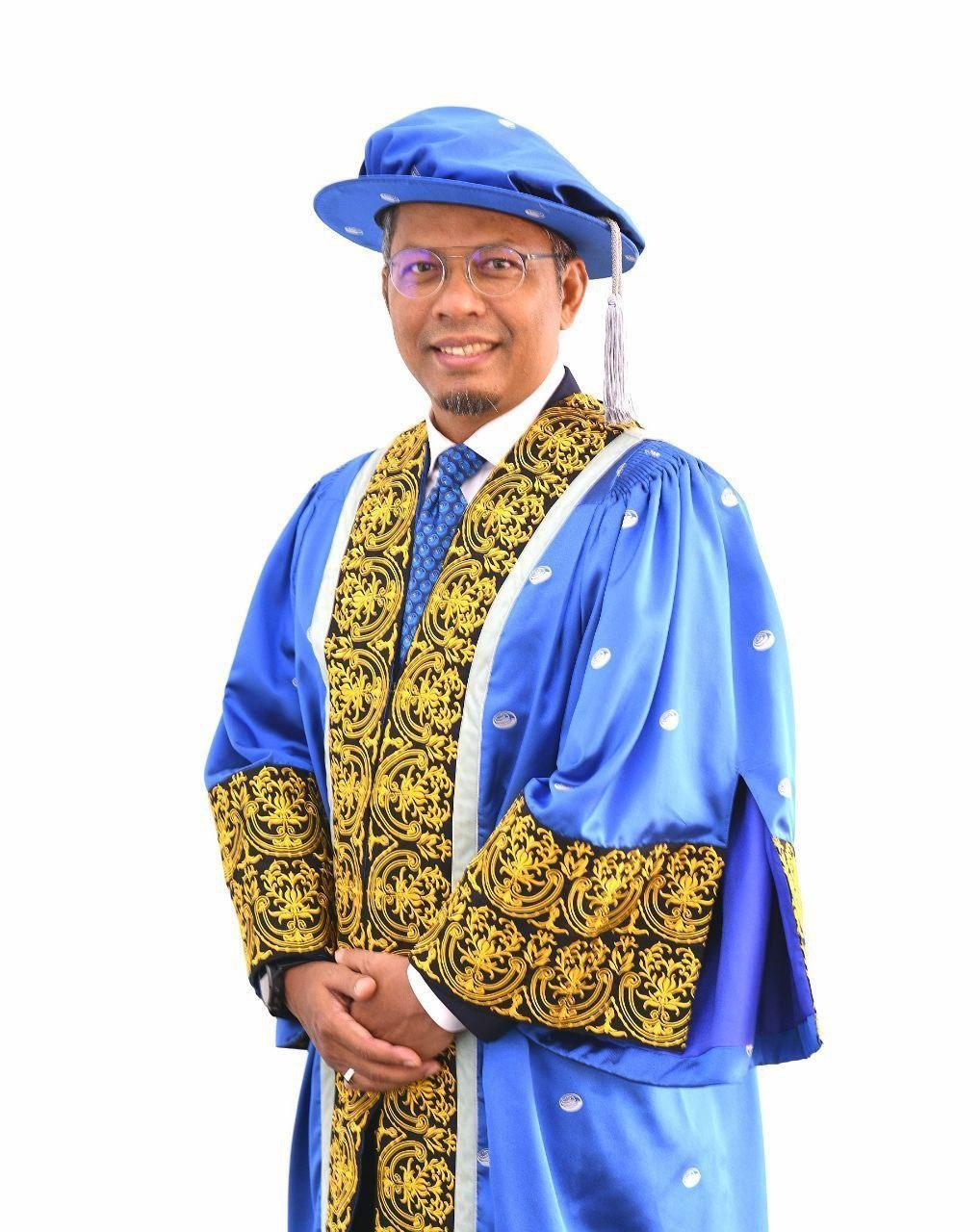 YBhg. Prof. Ir. Ts. Dr. R Badlishah Ahmad
VICE CHANCELLOR of UniMAP
R Badlishah Ahmad Vice Chancellor of Universiti Malaysia Perlis (UniMAP) since 15 May 2019.
Born in Kajang, Selangor, on the 6th January 1971, Prof. Ir. Ts. Dr. R Badlishah Ahmad received his B. Eng (Hons) in Electrical and Electronics from University of Glasgow, UK before pursuing his M.Sc. and Ph.D from University of Strathclyde in 1999. His doctoral study was in the field of Optical Network with the expertise on high speed computer networks, optical or wireless access networks and wireless sensor networks.
He is a corporate member of the Institution of Engineers Malaysia (IEM); and a professional engineer registered with the Board of Engineers Malaysia (BEM). He is also registered as a professional technologist with the Malaysia Board of Technologist (MBOT).
His academic career began in 1999 as a Lecturer and Programme Chairperson for Distance Learning Education at Universiti Sains Malaysia (USM). He was in charge of teaching, research and also managed the Distance Learning Engineering Degree Programme. He joined UniMAP in December 2004 as the Dean of School of Computer & Communication Engineering and served the post until March 2017. He was promoted Full Professor Gred C in 1 June 2012 during his period serving as the Dean. He was then appointed as the Deputy Vice Chancellor (Research and Innovation) at Universiti Sultan Zainal Abidin (UniSZA) from March 2017 until May this year. He is currently serving as the Vice Chancellor at Universiti Malaysia Perlis (UniMAP).
Prof. Ir. Ts. Dr. R Badlishah Ahmad vast experience in the research fields includes computer and telecommunication network modelling, embedded system design and open source software and has published more than 300 articles in journals and proceedings. He has also supervised more than 40 PhD and MSc students. As for commercialization and collaboration, he has contributed a lot to the university. So far, he has amassed RM 2.5 million received from various ministries and industries for research funding.
Vast experiences as accreditation panel or evaluator for Malaysian Qualification Agency (MQA) and Engineering Accreditation Council (EAC). Has been involved in curricullum development for engineering diploma, engineering undergraduate and engineering technology programme (electronic based programme).
Recently appointed as MQA Council Member (2019-2021).
Academic Advisor/Examiner for WOU, AIMST, UTeM, Manipal International University (MIU), MSU and UNITEN.
International expert for Dhaka University of Engineering and Technology (DUET) and Daffodil International University.
Appointed as MSc and PhD thesis for UTM, USM, UKM, UPM, UNITEN, UTP, UMT, UMP.
Email: badli2002@gmail.com / badli@unimap.edu.my